Vegan Curry Ramen Noodles (VIDEO!!)
20 minutes is all it takes to get this flavor-forward curry ramen noodle dinner on the table! Loaded with fresh veggies and rich curry flavors, you'll feel good about serving this meal to your family!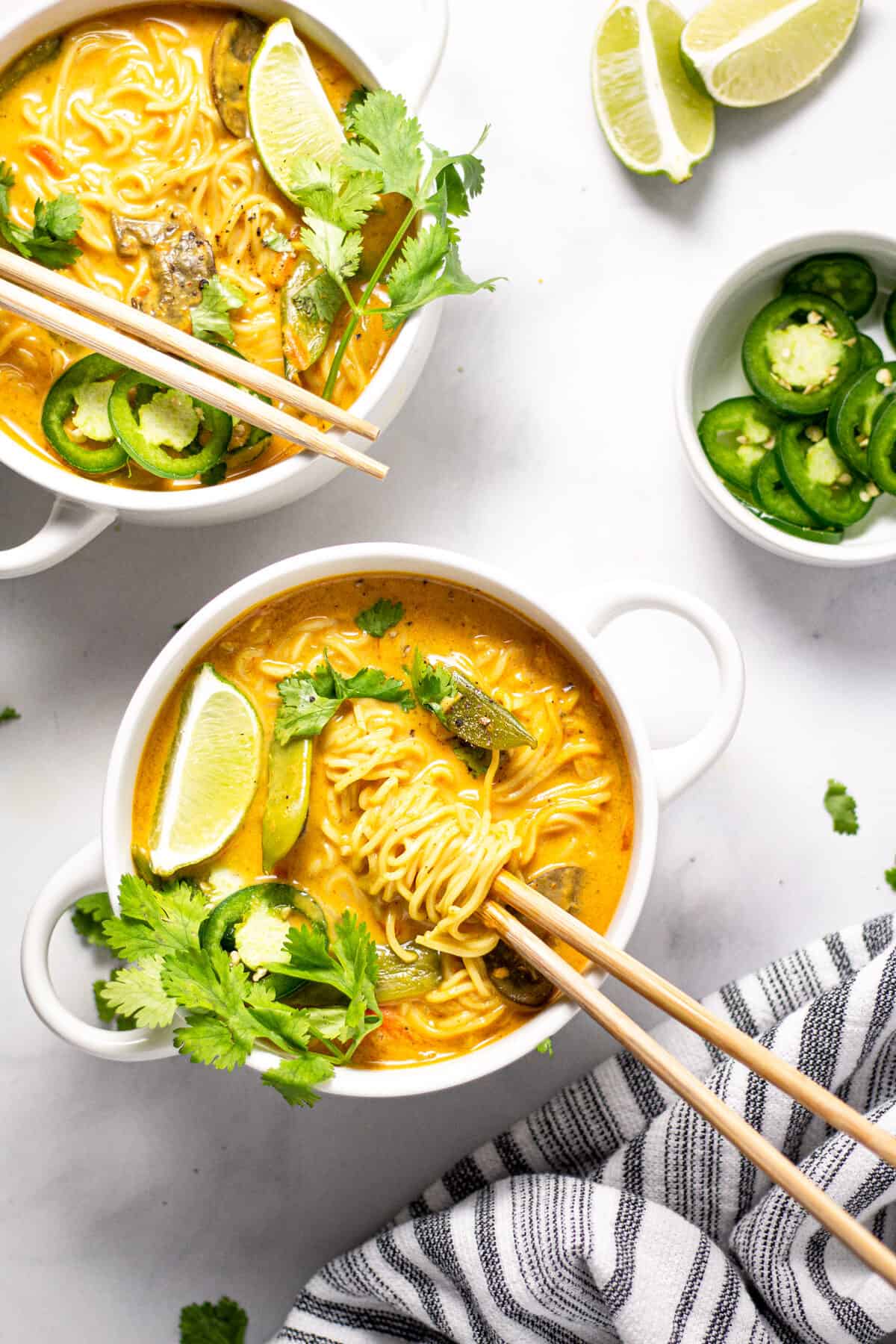 Table of Contentsshow
You Will Love This
It's SO easy. Fresh veggies, noodles, broth, coconut milk, and spices – that's it! Throw it together and you've got a simple yet satisfying 20-minute dinner that your family is going to love! If you love easy vegan dinners be sure to check out my Creamy Vegan Tomato Soup, Vegan White Chickpea Chili, and Creamy Vegan Mushroom Wild Rice Soup!
It's healthy comfort food at its finest. Is there anything more comforting than a bowl of warm broth and noodles? I think not! And the best part is that this dish is made with wholesome ingredients so you can indulge in its cozy deliciousness but know that it will still fill you up and fuel you through your day!
It's freakin' gorgeous! That creamy yellow broth, those long curly noodles, tender sliced veggies, and fresh chopped cilantro. Is your mouth watering yet?! Yeah, mine too.
It's the perfect date night dinner. This is one of those meals that is really fun to make with someone else! Open a bottle of wine, chop the veggies together and really slow down and enjoy each other's company while you cook. You might be surprised how much you enjoy cooking when you try it with your partner (and the wine helps too)!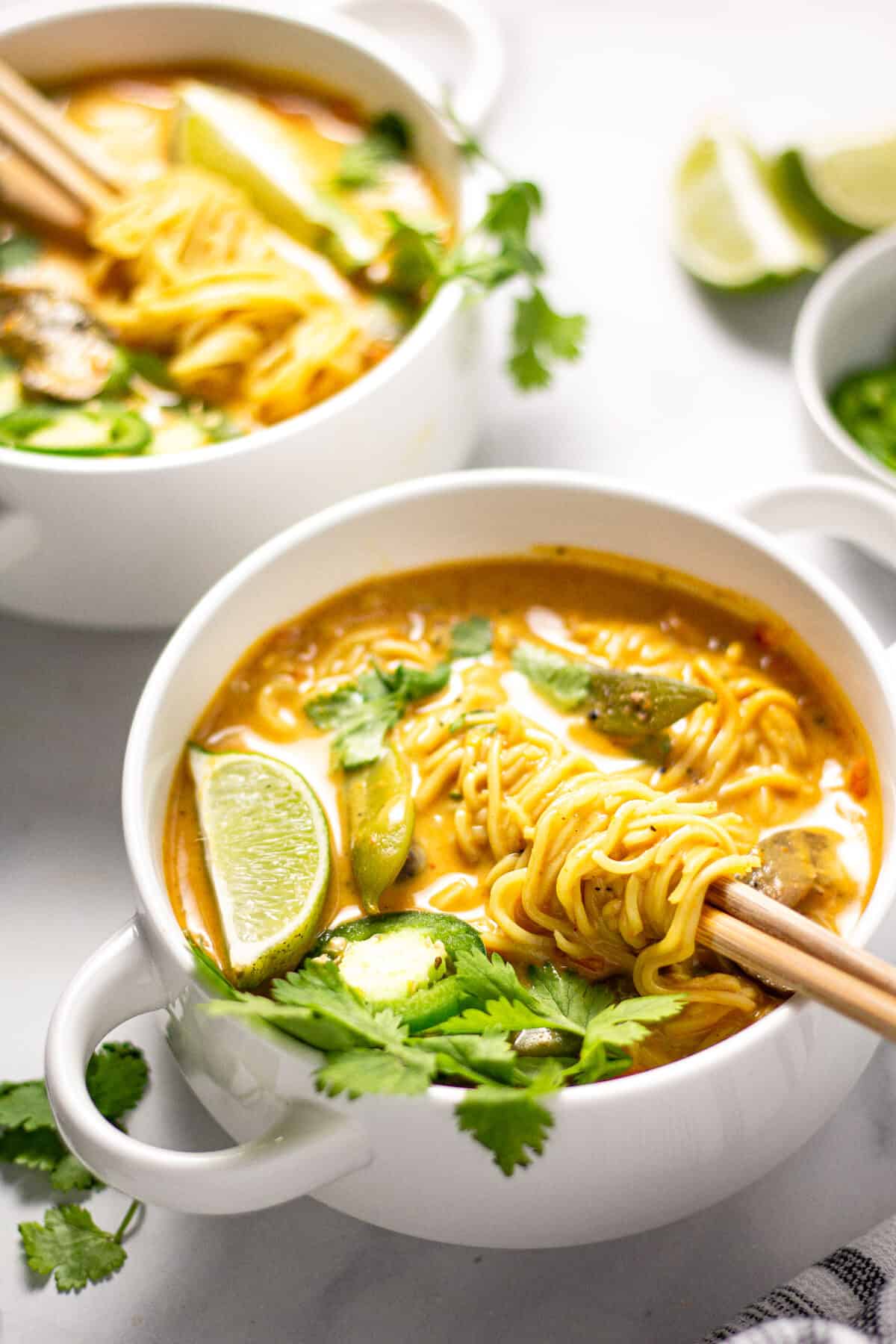 Instructions
This is one of those recipes that goes pretty quick. So rather than chop as you go, it's best to have all your veggies sliced and ready before you start making the dish.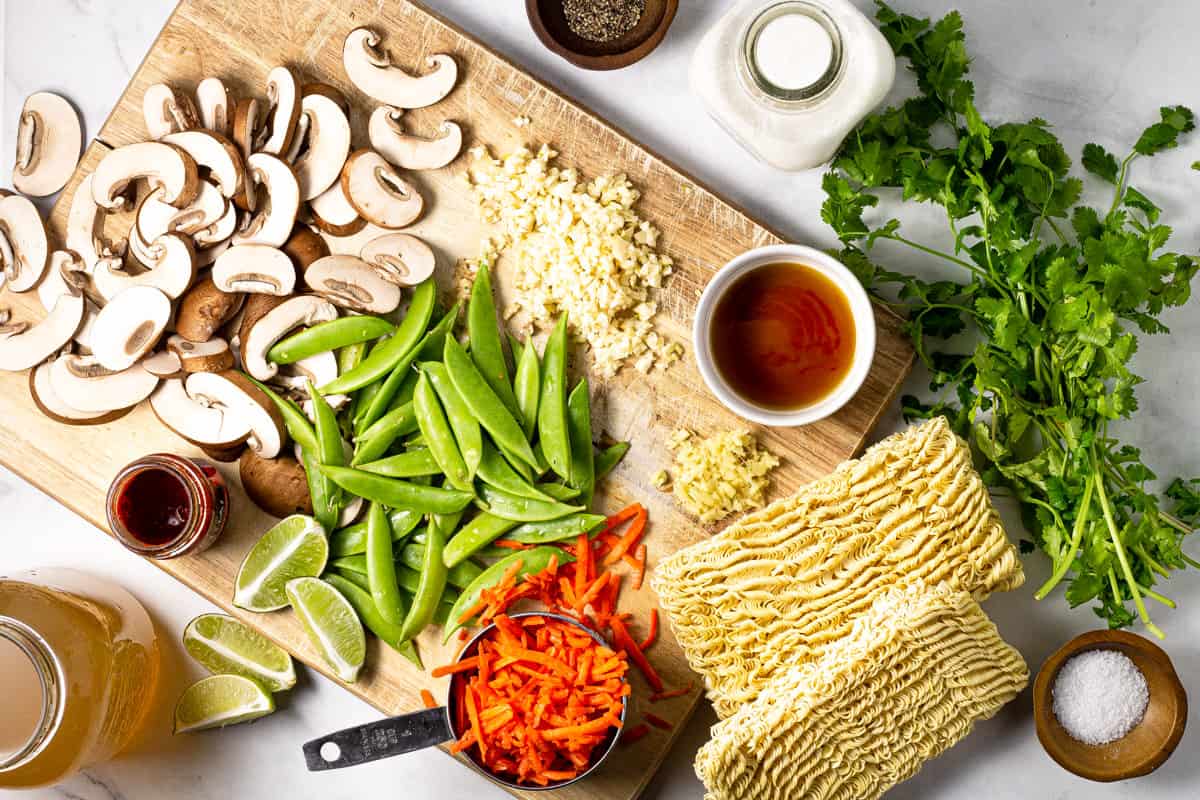 Heat oil in a large enameled cast iron pot over medium heat and cook carrots, peas and mushrooms for a few minutes.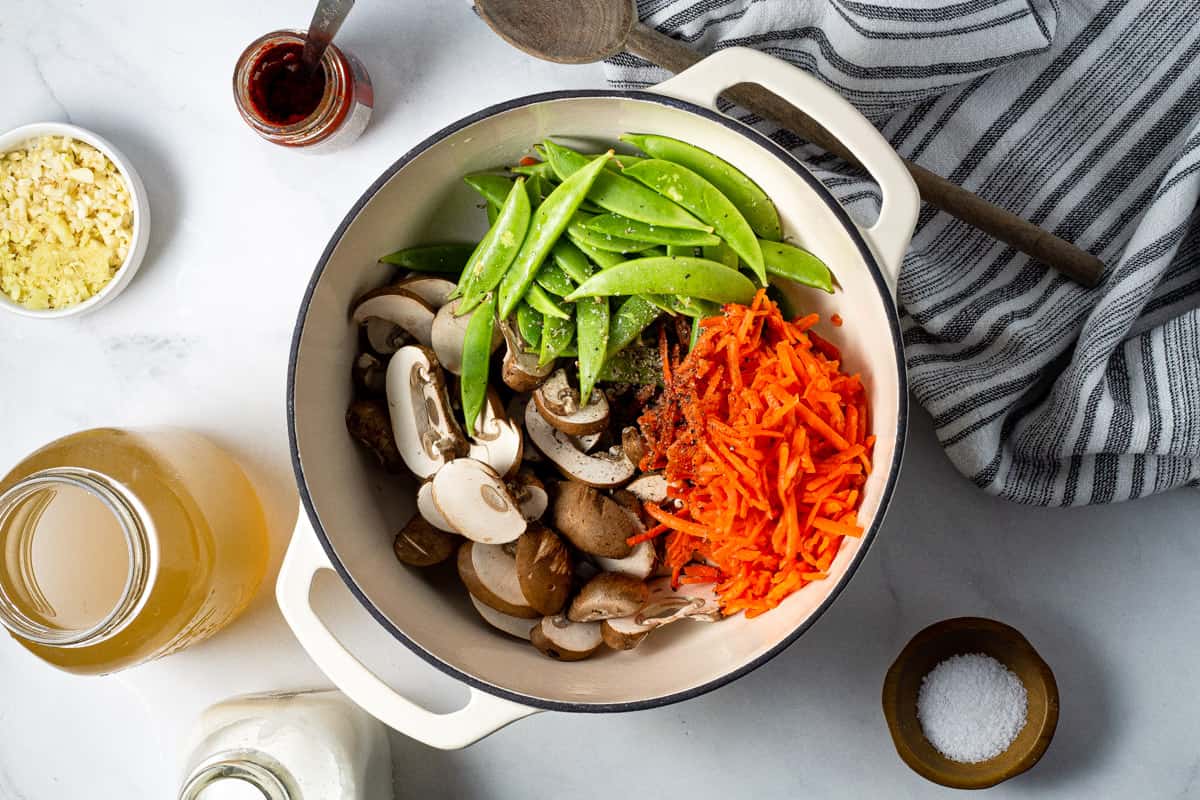 Then add curry paste, curry powder, garlic and ginger.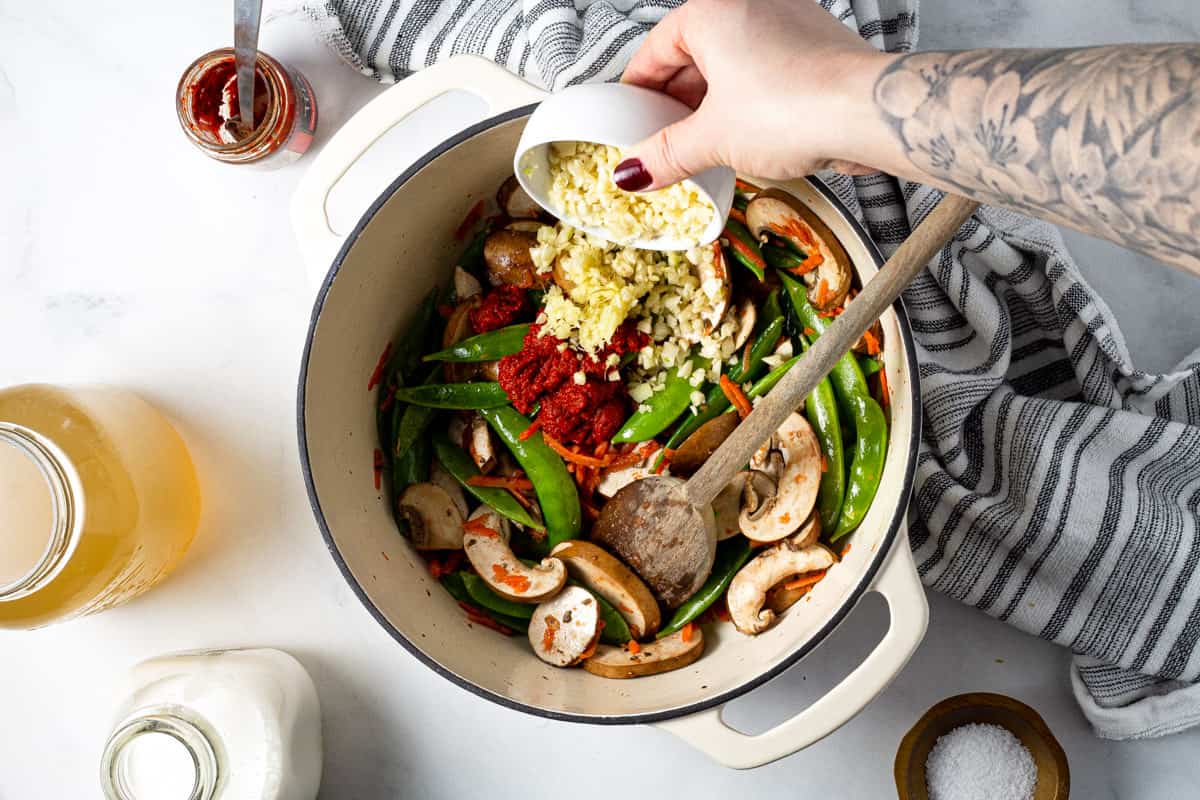 Stir together (this is my fave wooden spoon) and cook for another minute.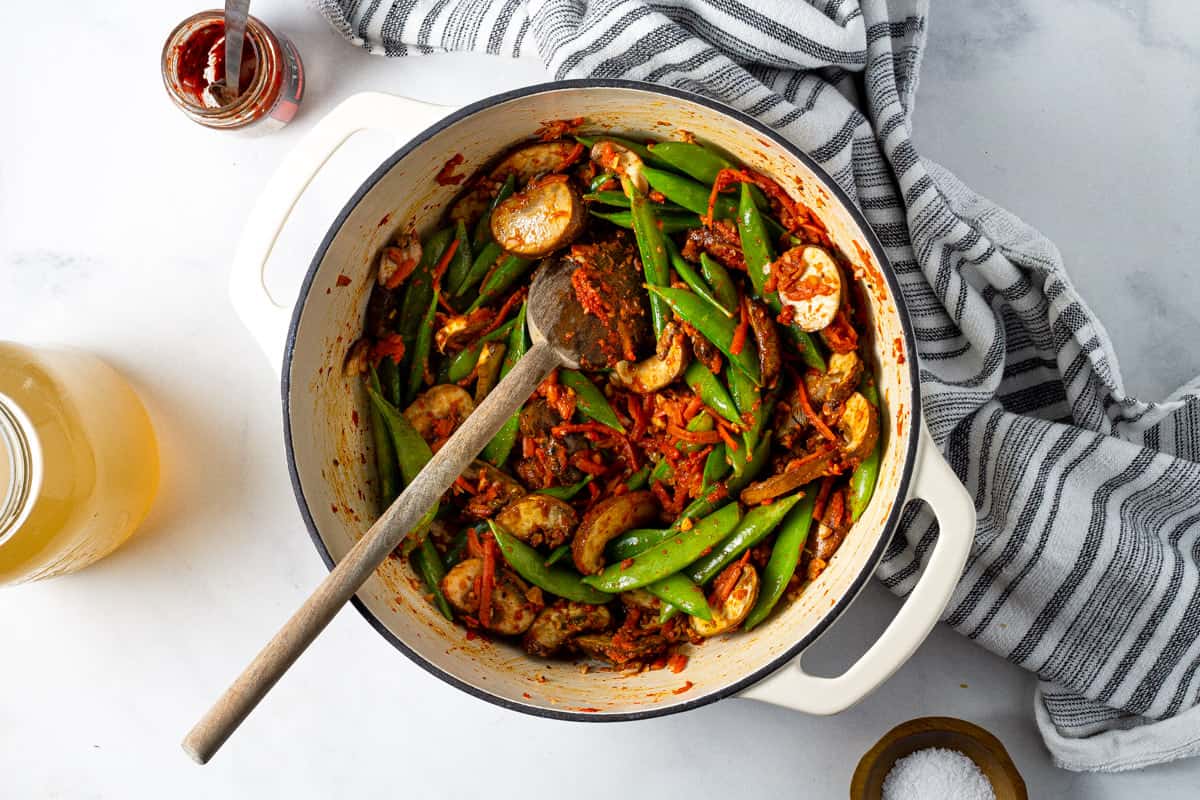 Stir in coconut milk.