Vegan Sun-dried Tomato Pasta Bake, with 0 effort but still incredibly flavourful!
This is the easiest Pasta Bake you'll ever try!!! You don't even have to pre-cook your pasta, make any sauce or even turn your stove on! This whole recipe is made solely using your oven, that's it! You have no excuse not to give this recipe a try, I know you want to!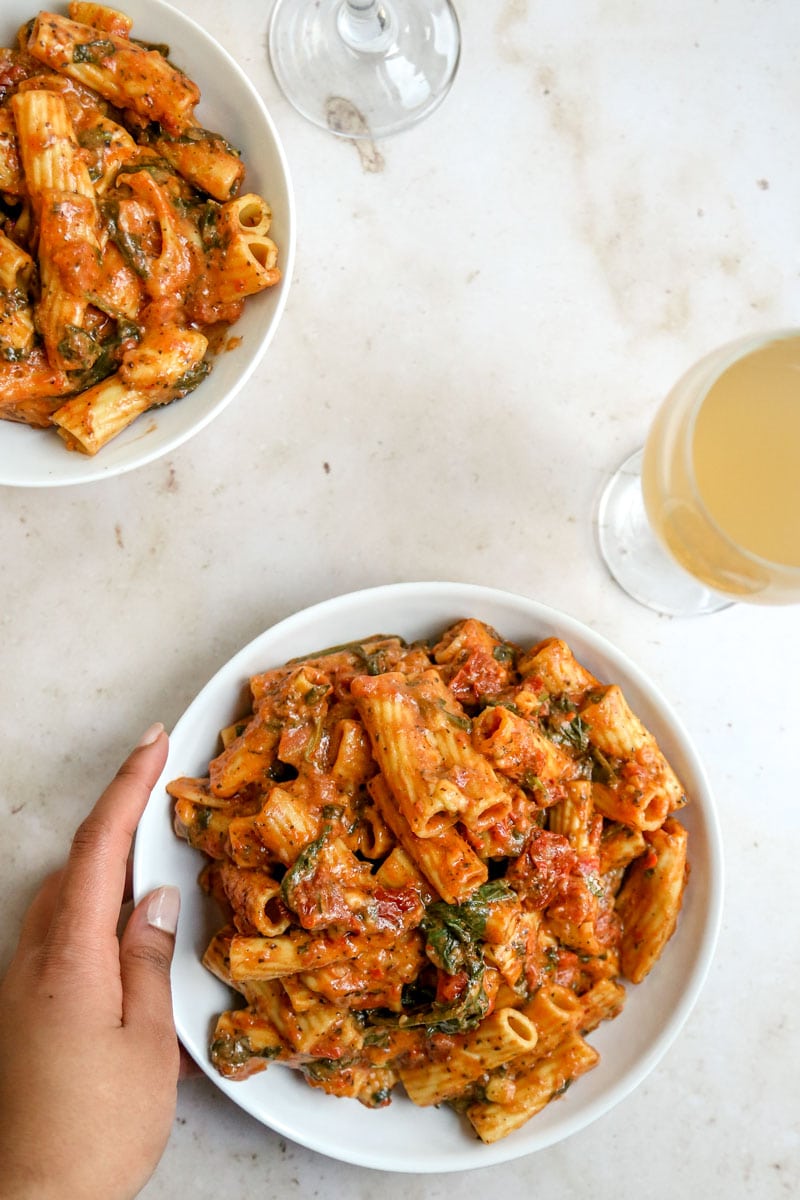 Ingredients you'll need to make Sun-dried Tomato Pasta Bake:
sun-dried tomatoes
sun-dried tomato oil
rigatoni pasta
spinach
garlic
dried oregano
dried basil
maple syrup
tinned chopped tomatoes
tomato puree
nutritional yeast
black pepper
salt
chilli flakes (optional)
vegan cheese (optional)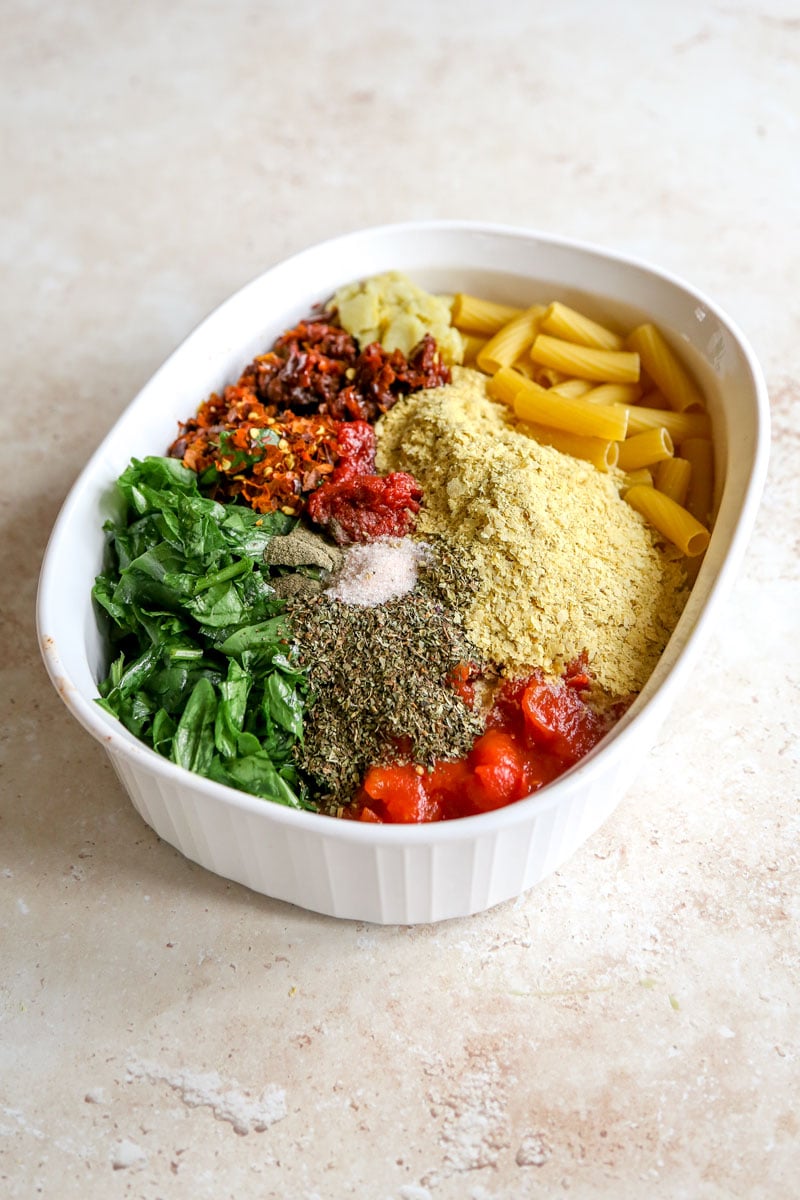 How to make the EASIEST Sun-dried Tomato Pasta Bake:
Roughly chop your spinach and sun-dried tomatoes.
Add all the ingredients into your baking dish. Not including your water.
Stir until well combined.
Pour boiling water into the baking dish.
Gently press any pasta that isn't submerged in the water.
Cover with foil and bake!
Remove foil, check if the pasta at the top has finished cooking. If not, stir so the pasta at the top is at the bottom, and vice versa.
Add a little more boiling water and make sure the pasta at the top is submerged in the water slightly.
Bake for another 15 minutes. And your pasta should be done!
Enjoy warm with a glass of kombucha (obviously that parts optional lol).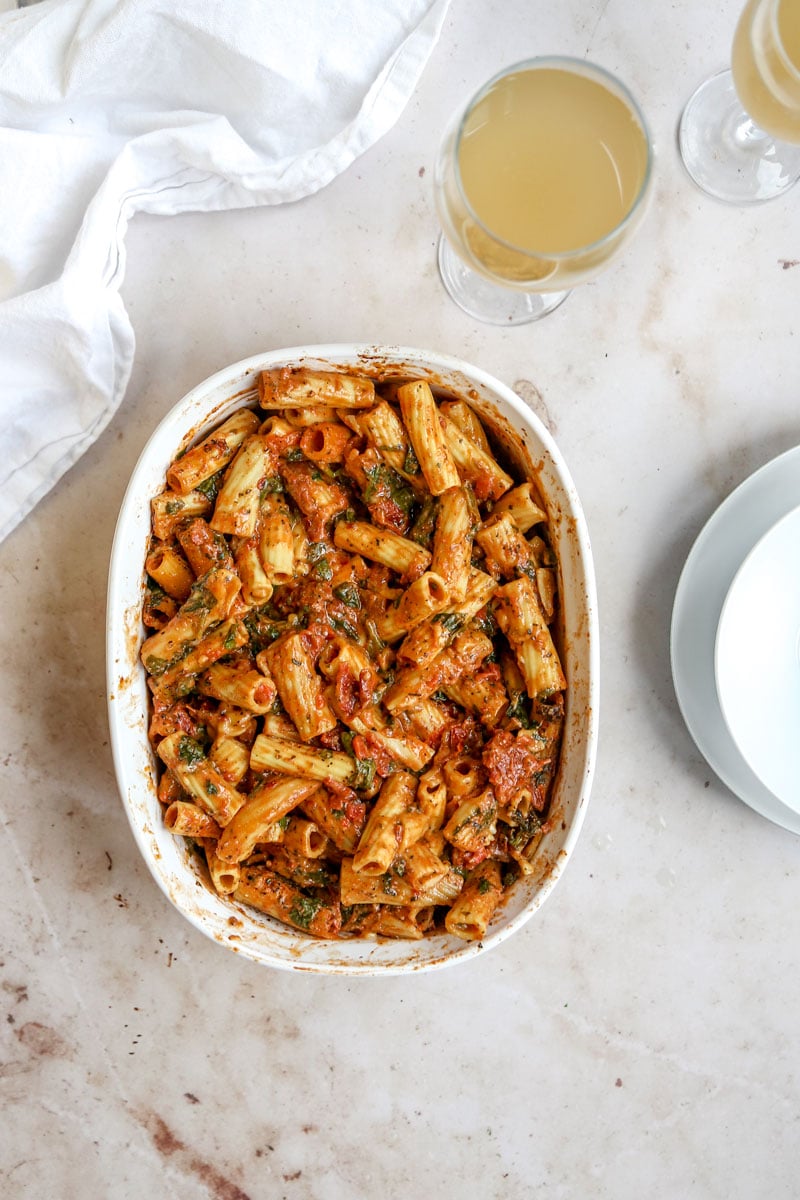 I'd like to add, I would never post a recipe that wasn't flavourful. Although this recipe is easy as f*ck, it doesn't lack in flavour. I mean look at the photographs – look how gorgeous this pasta looks! Urgh, I'm obsessed.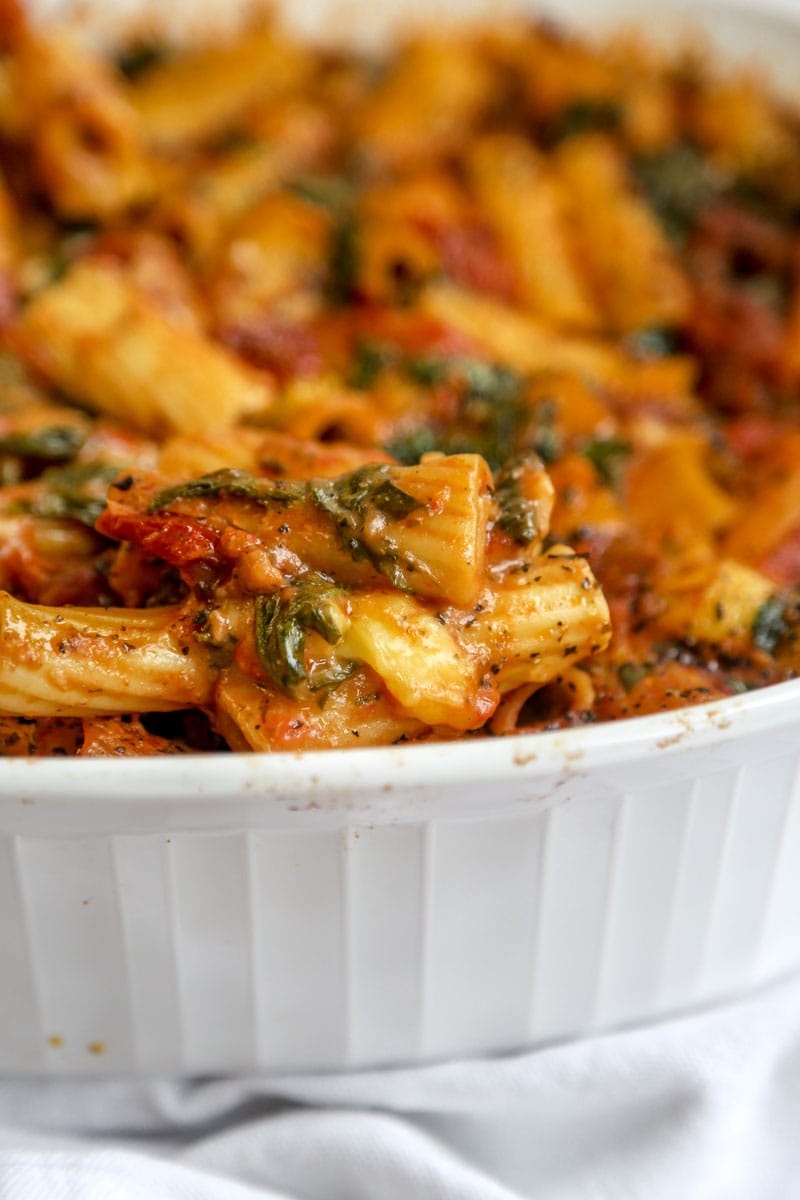 How to store:
It'll last for 2-3 days when refrigerated in an air-tight container.